Sound On: Melanie C
To be able to evolve, to move on, while remaining faithful to what you are. This is something that FILA has been able to do through the years, and a virtue that Melanie C has for sure.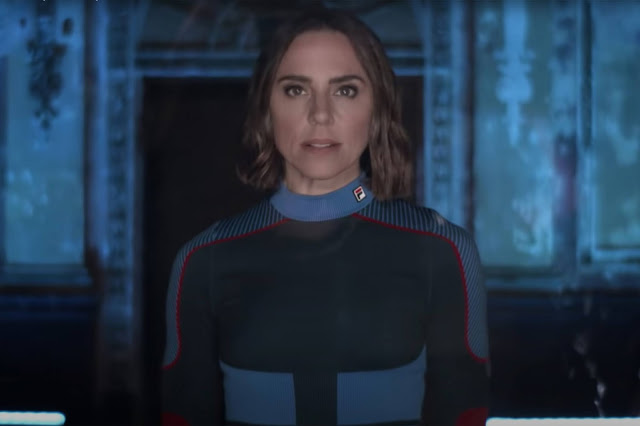 In 1996 the Liverpool-born singer breaks out in the music scene as a former member of the Spice Girls, the most successful English girlband of all times (and 'the most widely recognized group of individuals since John, Paul, George, and Ringo', as columnist David Sinclair wrote on Rolling Stone). In the video of their debut single Wannabe Emma, Geri, Victoria and the two Melanie are five girls messing up the main hall of the Midland Grand Hotel in London, each of them expressing her own distinct, strong personality. With Wannabe the Spice Girls reach the top of the charts in 37 different countries, emerging both as a musical (their debut album, Spice, sells 21 million copies) and cultural phenomenon: their anthem, Girl Power, is a pop reinterpretation of the of feminism teachings, and an exhortation for women to take control on their lives (the phrase is also recognized by the Oxford Dictionary).
Between 1996 and 1998 the world turns into a Spiceworld, with eminent fans (Prince Charles and Nelson Mandela, Queen Elizabeth II and Luciano Pavarotti), a movie and the conquer of the top of the UK chart with nine different singles, equaling the Beatles's record. But Spice is a fact, not only a name. After the controversial departure of Geri Halliwell, in 2000 the band splits: since then, Mel C's solo career is the most interesting one, starting from her debut album Northern Star, produced by William Orbit, inventor of Madonna's Ray of Light's era.
For a lot of time Melanie has refused her status of pop idol: when in 2007 the fans ask the girls for a reunion, she needs a lot of time before accepting. But when she does, wearing her jumpsuit again, it's a success she can finally enjoy. The peak is the performance at the Closing Ceremony of the London Olympics in 2012, one of the most tweeted live events ever. Melanie C is now a self-confident woman, with a fit body and – most of all – the certainty she's okay with her past.
On October 2nd her new, self-titled album, will be out, premiered by a new single, In And Out Of Love, whose pop-dance sound witness a renewed will of having fun. In the video, the popstar wears several outfits, and FILA – brand she already wore at the Brit Awards last February – could not be missing. From the SS 2020 Mel has chosen a catchy dress with technical fabric details and an oversize, iridescent blue-colored suit: this one, paired with an orange top, reminds clearly of the look she wore in the Wannabe video. Is that a coincidence? We don't think so.