UNDER THE BEACH UMBRELLA: THE ATLAS OF OLYMPIC DREAMS
Here is another book review for the youngest. This week our blog eventi s about an illustrated book by Padilla and Sr. Garcìa, with 34 incredible biographies of female and male athletes.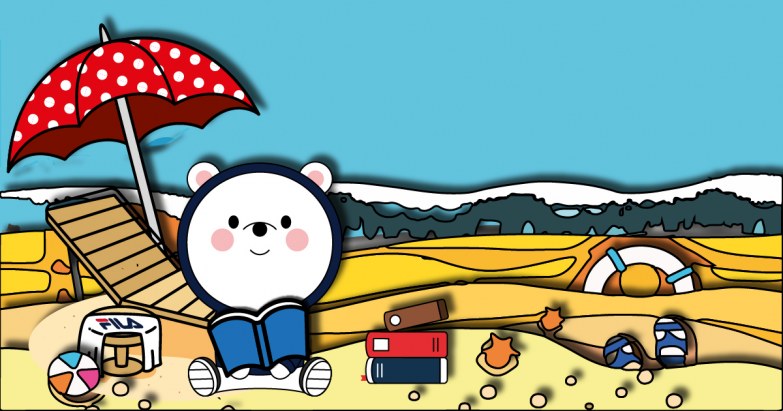 After a long, troubled gestation, the 2020 Tokyo Olympics have just taken place, remembering the whole world that the strength of sport is to make people dream. Olympic Games are a small, complex world in which medals shine and defeats are shadows, in which unprecedented victories deal with burning falls. This is the realm in which Antonio Padilla's narration takes place with The Atlas of Olympic Games. 34 incredible stories of female and male champions who never gave up. Journalist and historian, Padilla writes for a young, curious audience through 34 short bios of athletes who made history, each of them with the uniqueness of their own feats. In order to make the storytelling more captivating, words deal with illustrations by Sr. Garcìa, well-known for combining drawing, painting and collage.
Padilla's Atlas displays on the borders of the world's five continents. It all begins with Farid Simaika, the swimmer from Alexandria whom at the beginning of the last century, embodied a country's dream to emancipate from a past of dominion. After taking over the Games of Amsterdam in 1928, Simaika was seduced by the American Dream and started slowly to abandon pool sto act in Hollywood movies (including a western by Ford). The most unbelievable fact from Europe is perhaps represented by Dorando Pietri, Italian marathon and long distance runner born in Correggio in 1885. At the 1908 Olympics he crossed the finish line first, held by the competition's judges who helped him after seeing him stumbling more and more times because of strains. That help caused a ban and the impossibility to get his gold medal, but his feat definitely made history. The very last biography we report takes us back to Africa, in Casablanca, (re)discovering the story of Nawal El Moutawakel, the first female African athlete to ever win an Olympic medal, and also the very first Muslim woman to achieve that. Hurdler and sprinter, young El Moutawakel was trained by her father, in an era in which women weren't allowed in gyms; her dream went on even after her retirement. In 2006, on the occasion of Turin's Winter Olympics, she was flag bearer at the Opening Ceremony, and six years later she chaired the commitee for the selection of the 2012 Games host city. Last, but not least, she has been Founder and President of the Moroccan Association for Sports and Development. That's the real Olympic lesson: a champion is a champion even when she takes her medal off her neck.
Leave a Reply
Your feedback is valuable for us. Your email will not be published.