UNDER THE BEACH UMBRELLA: SPORTS ARE FANTASTIC FUN!
Our blog event dedicated to book reviews is back with a focus on the youngest readers. And with a special Picture Book on those who practice sport in order to find themselves as well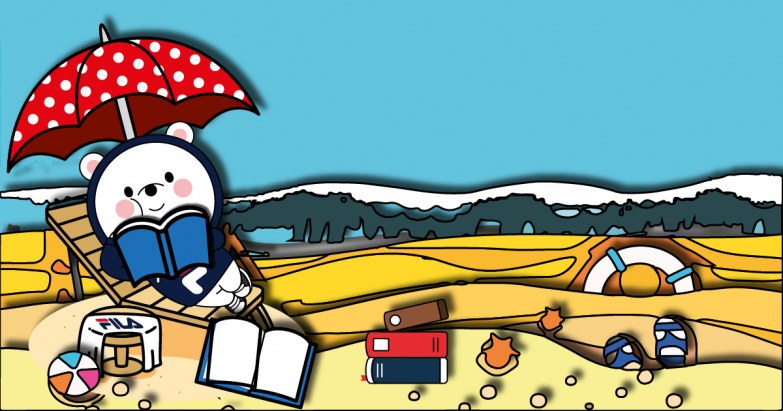 Born in Göttingen, Germany, in 1961, Ole Könnecke is one of the most famous authors of childish books from the International scene. Awarded with the Premio Andersen, through the years he has emerged for the personal style of his Picture Books and for the rigorous approach to education. Since 1990 he has published 40 books, including Sports Are Fantastic Fun!, our blog's choice this week.
Inspired by the work of masters such as Beatrix Potter and Richard Scarry, the illustrator gives his young audience an entire zoo of animals practicing different disciplines, starting from the rhino trying to pole vault on the cover like Erki Nool (is he gonna make it?). With a faint style, Könnecke creates an atlas filled with hard-working creatures, who try to test themselves by searching the most suitable activity. Dogs as soccers, ducks as boxers, deers surfing on the sea: the author's colored universe is a dimension in which you can never get bored. But hey, sport is something serious! That's why you don't only find witty words and technical infos, but also a series of advices halfway between philosophy and practical suggestions. Our favourite one? 'If the vastness of sea scares you, choose little ponds to swim. Like a pool, for example, where you can breaststroke, backswim, or maybe dive a little bit and then eat an ice cream'.
Light and smart at the same time, Sports Are Fantastic Fun! is the Picture Book we're going to read under our beach umbrellas all summer long, waiting for a new one by Könnecke. In which, we hope, frogs and flamingos are going to wear FILA clothes.
Leave a Reply
Your feedback is valuable for us. Your email will not be published.