UNDER THE BEACH UMBRELLA: IT'S THE DEVIL WHO INVENTED TENNIS
We know him as one of the most crucial tennis players in FILA history, but Adriano Panatta is much more: get ready to discover him as a writer!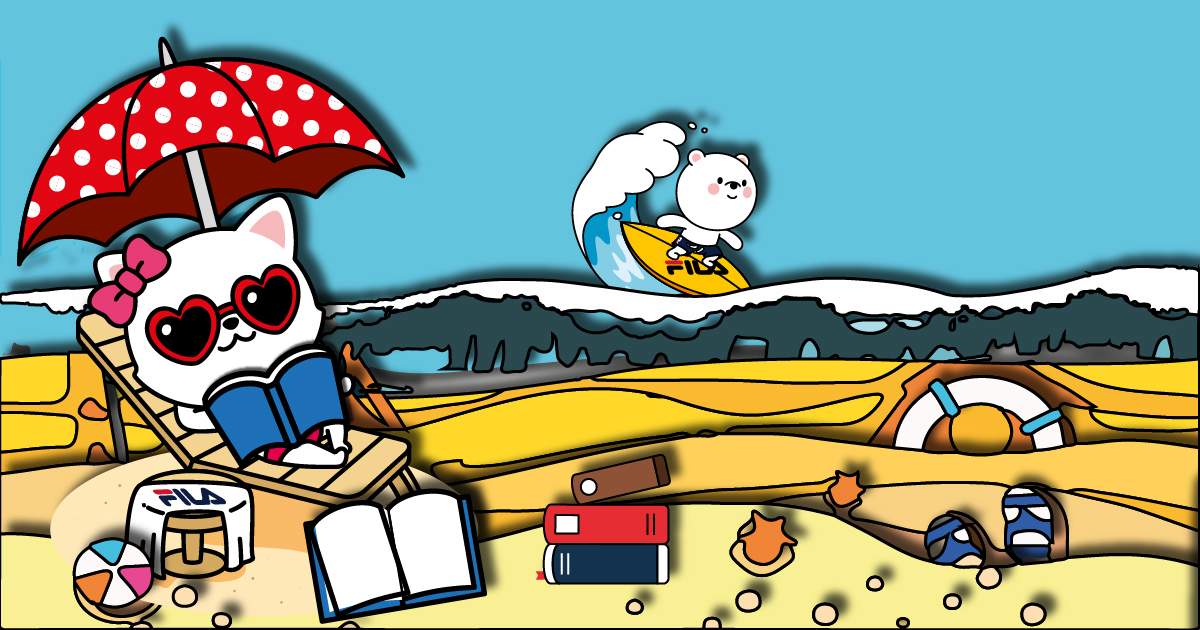 In a recent interview, Adriano Panatta has revealed something that many friends make him notice: he never speaks about tennis. Is it supposed to be true? What we actually know is that Panatta loves writing about it. After his retirement, the tennis player and FILA ambassador reinvented himself a lot of times: as an anchorman, as a council member, as a TV pundit for Italian TV programs. In the and, as a writer.
During the years Panatta has written several books, in which he has been dealing with topics he loves in a very personal way. In 2014, with Lei non sa chi eravamo noi, he has described the unique atmospheres of the Eighties, but most of all his longtime friendship with actor Paolo Villaggio, who also co-wrote the book. Four years later, Il tennis è musica Sperling & Kupfer, 2018) examines his youth feats starting from 1968, a crucial year not only for western society, but also for sports, thanks to the birth of the Open era. The book is co-written by journalist Daniele Azzolini, who also helped Panatta in conceivinig his most ambitious work, Il tennis l'ha inventato il diavolo.
Published in 2019, the book suggests a Dantesque vision of sport: articulated in nine circles, it reveals an intense, tearing narration. Starting from a quote by Croatian tennis player and coach Goran Ivanišević, Panatta states that 'tennis is the only discipline committing you to play against five different competitors: the judge, the audience, the ball girl or boy,the field and yourself'. What about your official rival? 'He's in too, right, but he doesn't count'.
Ascenzietto doesn't let up. Circle after circle, he amazes whoever's convinced to be concerned about sport, and surprises with the stories that only those who lived as protagonists can tell. In his personal hell there's room for everyone: women and men, good and bad, child prodigies and messy adults. While reading, the devil always seems to be behind the corner, maybe the devil himself is sport – that practice that despite of cups and medals can reveal devilish secrets.
Of course there is also room for FILA colleagues like Ion Țiriac, who shared with Panatta le birth and the magical era of WHITE LINE: the author evokes the Romanian player's versatility and witty words. There's plenty of smart lines in this book we suggest to read. But pay attention: the devil is in the detail, but he seems to lie on courts as well.
Leave a Reply
Your feedback is valuable for us. Your email will not be published.