The silent step of snow: Stenmark
'The man who skis': this is the claim of the first FILA SNOW TIME campaign with Ingemar Stenmark in 1978. A simple slogan, but the Swedish athlete has always been faraway from the noise, as quiet as the snow.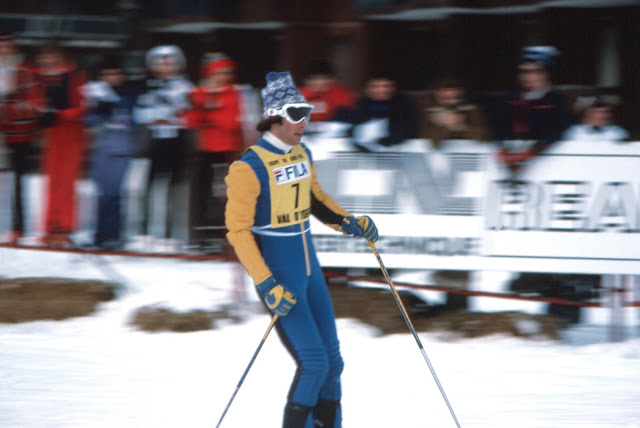 Born in Joesjö in 1956, Stenmark debuted in World Cup in 1973, when he's just 17 years old. Since then, his career has been triumphant: with 46 victories in slalom, 40 in the giant slalom, two Olympic medals and thre general World Cups he's the most successful living skier. A champion, maybe not a complete athlete, since he has never competed downhill. A notorious speciality introduced by the Ski International Federation also influences: by privileging combined ski racings (competitions composed by the results of different tests), this decision damaged sportsmen with the same features of Stenmark's. They say such clause was introduced to reduce his power, and that without it he could have won twice more. Anyway he doesn't seem to care about it, because 'I never look back. It's good to evoke victories from the past, but my eyes look at present times'.
The myth of 'Ingo' lives in FILA FW 2020 collection, where the only bright lightning in a palette dominated by cool colors is the homage to the yellow and blue jacket that made him iconic. A silent, discreet example of devotion, maybe a model in a noisy world.