Sound On: BTS
RM, Jin, SUGA, j-hope, Jimin, V, Jung Kook. It's not that easy, but if you don't remember their names you live out of this world: BTS is definitely the music sensation of our times. Or, to be precise, the global superstars of our era, because before their debut Korean pop had never gained such relevance.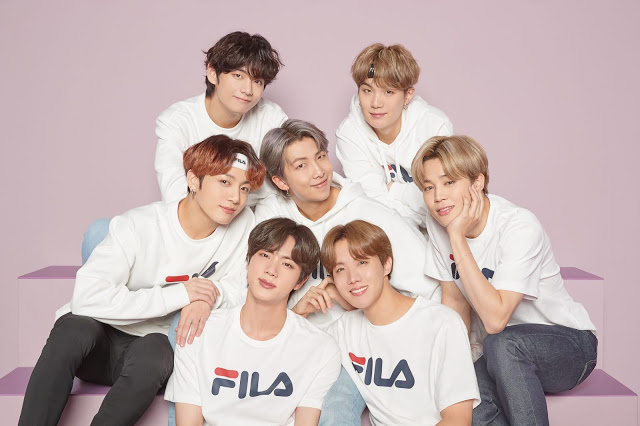 The band from Seoul has been able to shape a manifold reality, with impressive hits, elaborate choreographies and catchy visuals and outfits. In this perfect universe, BTS (an acronym of Bangtan Sonyeondan or "Beyond the Scene") welcome millions and millions of fans going crazy for their songs and giving daily proof of the loyalty they show.
We do not only have to recognize that the band topped the charts by singing in their own Korean language, but most of all by searching and speaking the words of the guys their own age. BTS songs are about teenage life and issues, bullying, social pressure on young people, even mental illness. In this complex, sophisticated system of Postmodernism and cultural references, aesthetics plays a fundamental role. It is not only about the guys, but also about their clothes, a rainbow of colors matching perfectly. At the end of last year, BTS have officially become FILA's new ambassadors, 'for their passion, positivity and genuine communication', as the Brand's spokesmen have stated.
The guys have inspired new capsule collections such as the Voyager one – characterized by starry galaxies, flashy purple tones, a powerful will to conquer the universe – and Love Yourself: in this case, tender nuances and pastel colors highlight the strength of believing in one's self. Just like in the case of FILA, a simple concept is at the base of a worldwide success.