Courtside: Silvana Gaida
Silvana Gaida has been working for the FILA offices until 2009, just one year before the birth of our Foundation. But for forty years she has been working with athletes who radically changed the international sport scene. In her words the energy of those who work passionately and the gratitude of those who know they have contributed to success of something great resound: here's what she told us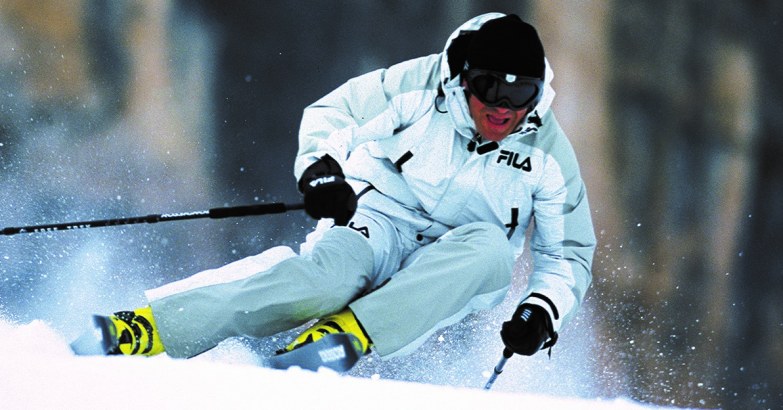 Silvana, how did your FILA adventure begin?
«I was very young, I literally did my time. I started in 1969, when the Maglificio Biellese factory was only about underwear. After my apprentice in logistics, in 1974 I witnessed the birth of FILA SPORT: my assignment was to deal with foreign clients. The advent of sponsorships transformed my job and led me to manage the contracts and the relationships with the athletes, the coaches and the clubs related to the most diverse disciplines.»
Your long career makes us think that you saw the world – not only the sporty one – change. Which was FILA's role during this negotiation?
«there is no doubt the company played an important role, I would say that Enrico Frachey's foresight was pioneering. I think about his research of athletes able to 'talk' of sports, also out of the court experience: just like Reinhold Messner, a testimonial who turned into a direct collaborator.»
You had the privilege to work alongside athletes who made history. Who has a special place in your heart?
«Björn Borg was the real star, during the Seventies his figure was crucial for the growth of FILA. Anyway, I would say the person I appreciated the most was Alberto Tomba. I remember his commitment for FILA Sprint, the kids' ski tournament that the company has organized for almost twenty years: Alberto always wanted to be there, he knew about the educational value of his role.»
Is there a personal memory you would like to share with us, in the end?
«I'm going to tell you two. The first one is about a time in which the company organized the so-called FILA Trophy, an event through which we honored and awarded the best athletes of the year. I care about this memory because it was a moment in which we could give notable attention also to those who weren't superstars. The second fact, which is more private, is about Torino 2006: Armin Zöggeler had just won his Golden Medal and gave me the bouquet he got during the Flower Ceremony. He had always been extremely discreet: that unexpected moment surprised and affected me.»