1600 face masks to stop the virus
After his personal donation of 83,000 euros for the city hospital, Gene Yoon, President of FILA and Fondazione FILA Museum, keeps supporting Biella by giving 1200 face masks that will help the local community to deal with the ongoing Covid-19 health emergency.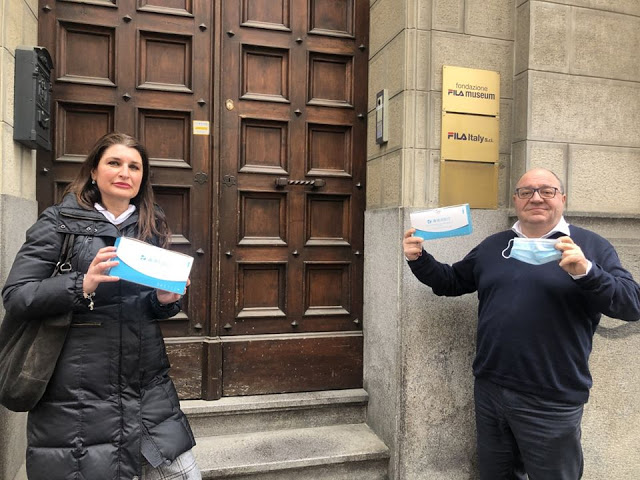 The distribution has immediately reached police officers, undertakers, city council members and volounteers; by involving the Department of Commerce, furthermore, Protezione Civile also aims to help food shops. The attempt is to gain masks enough to start a new distribution for all the citizens.