BEHIND THE SCENES: A BRIEF HISTORY OF MUSEUM EDUCATION
Every month we describe the Foundation's activities, along with their backstage. Today, inspired by our educational projects and by our ongoing Summer School, we recall the history of museum education.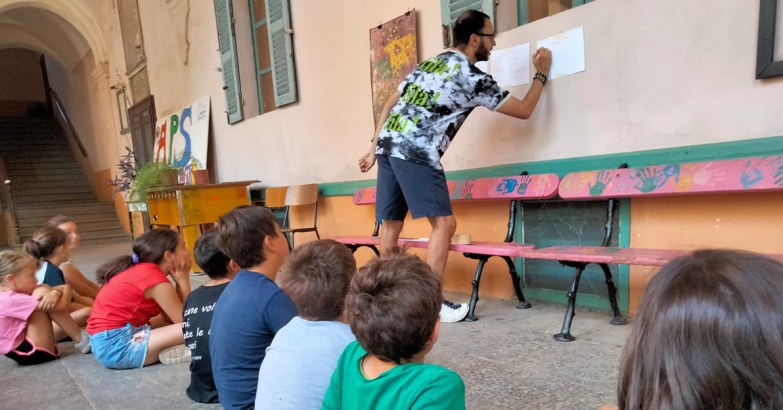 "A museum is a not-for-profit, permanent institution in the service of society that researches, collects, conserves, interprets and exhibits tangible and intangible heritage. Open to the public, accessible and inclusive, museums foster diversity and sustainability. They operate and communicate ethically, professionally and with the participation of communities, offering varied experiences for education, enjoyment, reflection and knowledge sharing."
In Prague, on 24 August 2022, the Extraordinary General Assembly of ICOM has approved the proposal for the new museum definition, that highlights the importance of education, conceived as an inclusive, empowering activity.
The first traces of museum didactics are Anglo-Saxon: Great Britain and the United States of America became the first countries introducing such debate. In Italy this topic came up after the Second World War, when museums reopened and started conceiving programs especially for schools. The economic rebirth of the Sixties and the Seventies encouraged the main institutions to structure real 'didactic sections', suggesting visitors that they were finally able to co-develop their intellectual being. During the 80s and the 90s, in the end, didactics were refined through the so-called public programs, able to expand the visit experience through workshops, talks, lectures.
The development of museums inspired new audiences and their desire to get even wider offers. In 2023, the Parisian meeting Learning in European Museum searched for a new term to define such activities even better. So 'didactics' was replaced by 'education', an expression that implies research of tools, participation, enjoyment. Museum education means generating affection, creating a dialogue that encourages civil sense, adopting tools offered by social media and the digital sphere.
Fondazione FILA Museum believes in cultural education and works to structure an offer that, starting from FILA history and athletes, are able to reach different audiences (even beyond exhibition spaces).
From June to September 2023 our Summer School is back with a creative, playful program, aimed at entertaining many kids in Biella. On the other hand, our museum activities are often related to events and circumstances. Last February we celebrated Carnival with Masks Up!, in April we anticipated Easter with Fishes and Rabbits, and in May, inspired by seasonal blossoming, Power Flower was a project conceived especially for Upper Secondary School.
Keep following us for more updates on our educational events!
Back to the articles!
Leave a Reply
Your feedback is valuable for us. Your email will not be published.