A LIGHT VEIL – 1
Our short stories inspired by FILA objects are back. This year's Summer edition is about beach towels, whose lightness reveals the emotions of the human being.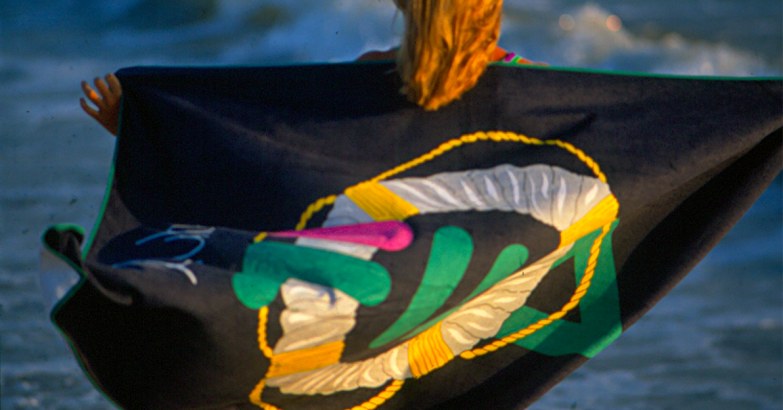 A towel, a house
Laying down a beach towel is like starting the construction of a house, a shelter ready to welcome us for a short period of our lifetime. And it's not easy at all!
First, you have to search for proper ground. Smooth, soft, suitable. Something different from the sharpened stones I'm hardly trying to walk on!
And what about neighbors? What a nerve! Every single year I pray not to deal with loud, rude, shouting people ready to disturb me during my naps.
In the end, this 'house' has to be furnished. So, here are the many objects that during Summertime are going to join my during holidays. Sunglasses, sun cream, the book I bought with enthusiasm and that I will never finish…each object has its own precise place, no matter if I will never use all of them.
Laying down a beach towel at the beginning of Summer holidays means to improvise as architects. This is not difficult for me at all, since it's my job 365 days a year. It's not easy to take some rest from your profession, even when the sea is quiet, placid in front of your eyes. You keep thinking about that parquet that could be laid down differently last week, about behaving better with your new, inexperienced assistant…But most of all, you could stop looking at your towel as if it was a building's floor plan!.
But what if this was the right solution? With a foot twitch the perfectly-laid-down beach towel is wrapped, becoming a clumsy mountain messing up with my book. All the small stones fly up in the air, twisting the construction site I built with attention.
The first day at the beach is the beginning of a building site. Every time. The house I live in is not perfect, but it's all mine. Let Summer holidays begin.
Back to the articles!
Leave a Reply
Your feedback is valuable for us. Your email will not be published.