Meet the designer: Pierluigi Rolando – 12
Imaginary diary of his unique life and career, Meet The Designer is our blog event devoted to Pierluigi Rolando, the greatest FILA designer. This month we're discovering his earliest, super-posh golf suits.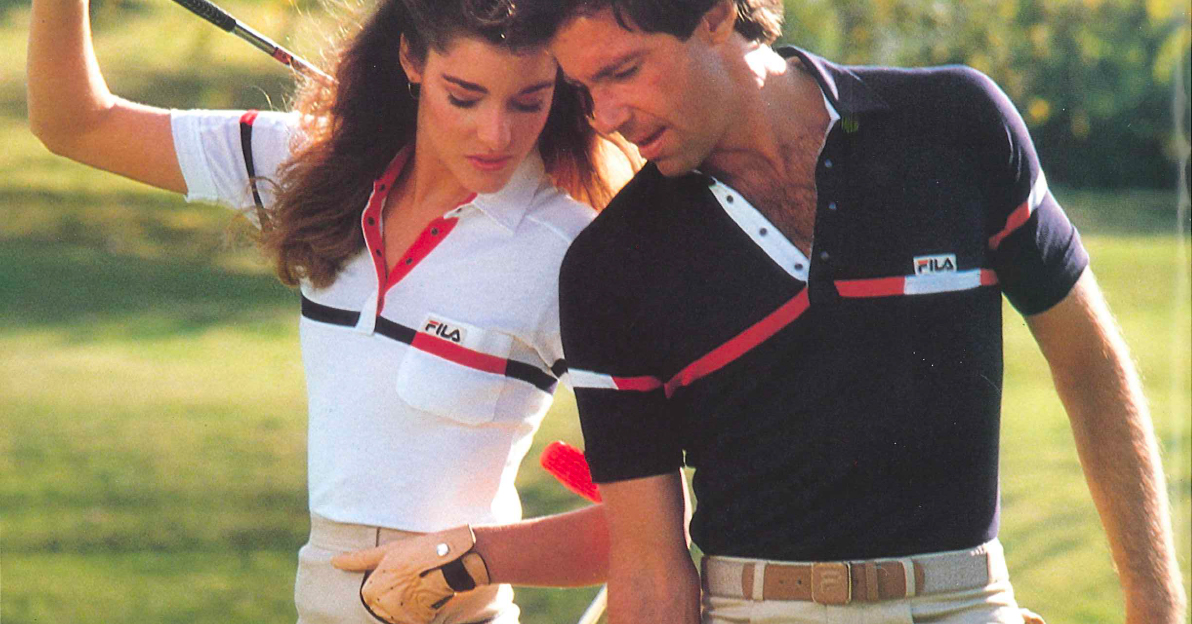 The Seventies have represented a lucky moment for the evolution of society. In the sporty realm, for example, Italy has witnessed crucial changes, endorsed by FILA also: after the diffusion of the WHITE LINE clothes tennis stopped being perceived as a posh activity, revealing on the contrary a genuinely pop soul, embodied by champions such as Paolo Bertolucci and Adriano Panatta.
But the Biellese brand wasn't linked uniquely to tennis courts. At the end of the decade the rising golf market convinced manager Enrico Frachey to embark on a new adventure on the green. In order to emerge in countries like the United States and Great Britain, the brand called back Pierluigi Rolando for help.
In 1979 the designer's consultancy, along with his knowlegde of the English language, became fundamental to make a special journey to New York, in order to find a peculiar testimonial for the project. FILA had noticed Tom Watson, the player from Kansas City who was already identified as one of the best ones in the world. When they met him in the offices on 34th street, the designer reveals, Watson wasn't only with his legal team, but also with some textile specialists, ready to test the abilities of the Italian brand.
Thanks to all the things he had learnt in Leeds, UK, in the previous years, Rolando managed to leave no question unanswered, and his use of a specific glossary made his star shine bright. His witty words encouraged the situation that led to the Watson's signature on the contract. 'My relationship with Tom became incredibly friendly' Rolando wrote later 'we got mutual respect, he was a serious, well-behaved man'.
For the earliest FILA Golf collection Pierluigi Rolando designed suits with polo shirts and trousers, matched with cashmere pullovers and light coats: essential looks on which even the brilliant colors of the F-BOX logo appeared as a discreet detail. All this was worn by another star on the green, Mexican-born but naturalized American Nancy Lopez. While watching her in action in Palm Beach, Florida, the designer enjoyed the beauty of his creations, able to enhance and refine Lopez's silhouette, well-known for her vigorous swings. It's the beginning of a new era for FILA, that after emerging for the versatilità of its sporty looks started to consider new tailoring-like ambitions.
Leave a Reply
Your feedback is valuable for us. Your email will not be published.