LABELS: WHEN TENNIS IS FEMALE
Our blog event devoted to the secrets of FILA clothes is back with a focus on the evolution of female looks on tennis courts.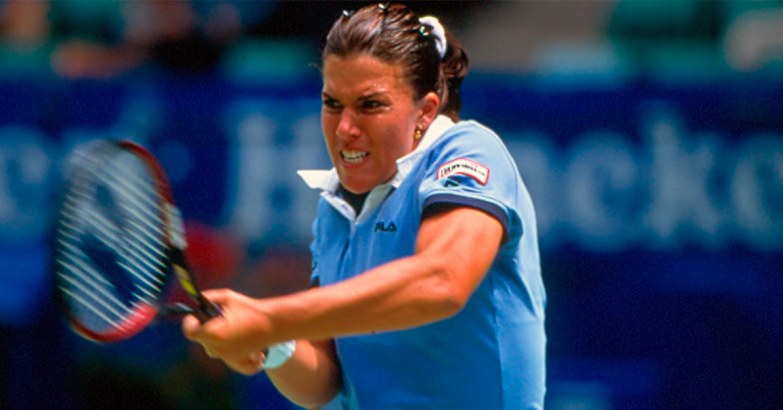 In 2017 Valerie Faris and Jonathan Dayton, acclaimed directors of Little Miss Sunshine (2006) and Ruby Sparks (2012), present Battle of the Sexes, a movie inspired by the true, incredible story of the tennis match between Billie Jean King and ex champion Bobby Riggs in 1973. The film is about a match watched by 90 million viewers worldwide, and focuses on King's battles in and out of courts. The athlete (interpreted by Academy Award winner Emma Stone) has been a forerunner, constantly fighting for female players' rights, wearing modern, short dresses.
The feminist movement in the 1970s marks a turning point in the twentieth century, with women fighting for considerable rights in sportswear too. At the end of the 19th century lawn tennis and cricket demand female players to wear long-sleeve bustier dresses, voluminous skirts, all in white. In A Social History of Tennis in Britain (2016), Robert J. Lake writes that white was 'a symbol of virtues and purity', and an attempt to drag sweat stains. However, such mises soon emerged as problematic in terms of movements, and the most open-minded ones didn't want to stand it.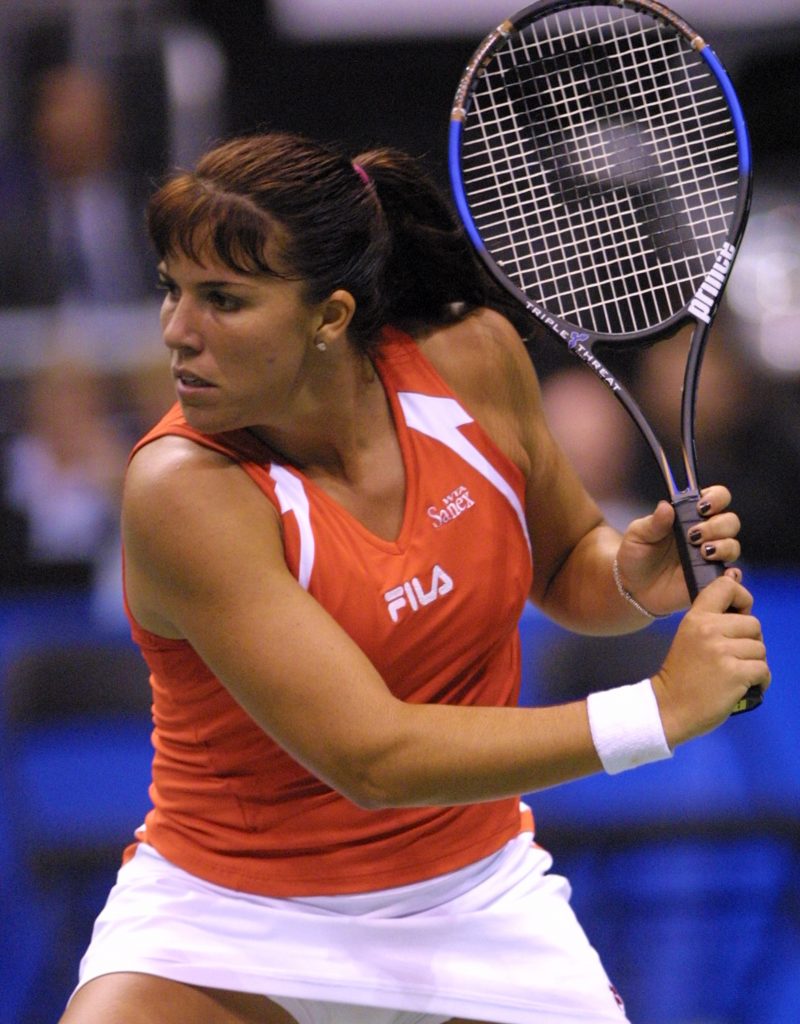 1920 is the year of Suzanne Lenglen, the legendary French champion who conquers Wimbledon with a sensational look: no bustier, but bare arms and ankles, silk stockings and a floppy hat – designed by couturier Jean Patou – that is an anticipation of modern headbands. Lenglen has been an eccentric, magnetic presence, that conquered the status of celebrity in a very short time. Her figure, in the 1930s, encouraged the adoption of polo shirts and cinched waist dresses, able to ease wider movements. Between 1940s and 1960s American tennis players Helen Wills Moody and Gertrude 'Gussie' Moran gained the audience's attention with ruffled top shirts, shorts and pleated skirts; Moran, also known as Gorgeous Gussy, exhibited leopard and shiny shorts, designed by Ted Tinling. The English tailor also served looks for an Italian myth, Milanese player Lea Pericoli, who emerged, through the years, with looks embellished by pink tulle and mink skirts, that have been also exhibited at the V&A in London.
The history and the evolution of fashion on tennis courts crosses the careers of the FILA champions, protagonists of our Blog every month. Australian Evonne Goolagong Cawley, for example, who became an international icon during the Seventies thanks to her pastel green and yellow suits. Or Serbian player Monica Seles, who embodied the breeziest, fiercest soul of sport in late 80s: ponytail, colorful clothes, oversize tracksuit jackets. In the end, we cannot forget about another American star, Jennifer Capriati, whose athletic body has always been enhanced by flashy colors or white stars on a blue background, also present in our museum. If gender equality is a goal that still requires a little time, Fondazione FILA Museum and her female tennis players remind us, room after room, that a change is possible.
Back to the articles!
Leave a Reply
Your feedback is valuable for us. Your email will not be published.