COURTSIDE: FRANCO DE AMBROGIO
On the occasion of a recent visit to our museum, tennis player Franco De Ambrogio told us about his debut on court, revealing FILA's unique WHITE LINE era.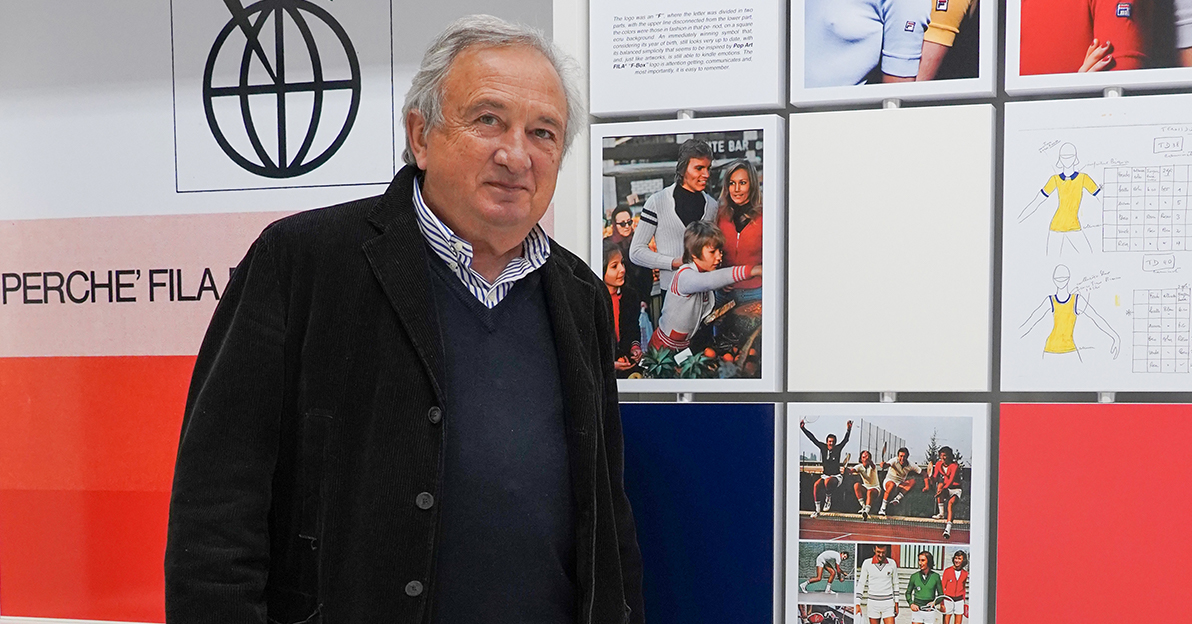 We usually take the initiative to involve FILA's protagonists in the interviews that made Courtside one of the most popular events for all the lovers of the Biellese brands. Of course, there are exceptions. It's the case of our recent meeting with tennis player Franco De Ambrogio, who wrote us personally last month to donate original photographic materials for our Archive. The occasion was perfect to talk about the early FILA years, including the photographic shooting – published on a 1974 issue of L'Uomo Vogue – who made him protagonist of the first sporty exploit on a fashion magazine in Italy.
Mr De Ambrogio, where does the passion for tennis that made you one of the earliest FILA sponsorships come from?
FRANCO DE AMBROGIO: I started playing tennis in my house's courtyard, along with my older brother: our parents went to Alessandria's Tennis Club to play bridge, so my debut on court didn't take long to happen. In few years a nice bunch of people, including – among others – Antonella Albini, Corrado Barazzutti and Roberto Lombardi was formed. We literally lived on court. I started getting my first notable results, taking over several Italian tournaments. On such occasions I met Paolo Bodo, who took me under his wing and helped me to improve my technique. I played together the second category team tournaments, winning as a double almost all times. Paolo talked to me about his projects for FILA and about the birth of the so-called 'colored tennis'. Up to that point, in fact, we used to wear white clothes all the time, any other nuance was banned.
Today it's common to spot athletes on glamorous magazines, but in 1974 you, Paolo Bertolucci, Adriano Panatta, Fabio Savoldelli e Ion Țiriac have been the first ones. Which are your memories about the epic photoshooting for L'Uomo Vogue?
FDA: One day FILA invited me for a photo shooting in Milano, for L'Uomo Vogue, for the note. Representing such a prestigious brand on the most important fashion magazine of those times was a really exciting event for me. On set I met Paolo Bertolucci, Adriano Panatta and Fabio Savoldelli, who later became the friends I shared my whole junior career with. It was also the occasion in which I had the pleasure to meet Ion Țiriac, member of the Romanian team at the Davis Cup. We spent the whole day with flashing lights, strange umbrellas on set and cameras, changing tennis outfits over and over.
Models in front of the camera, partners on court. Who were your favorite ones?
FDA: Adriano (Panatta, ed.) had incomparable class, elegance and attitute as a player. He had been phenomenal since he was a kid: the first time I met him was on the occasion of a junior tournament in Cesenatico, and I already realized he would have gained the world Olympus. Curiously, Paolo Bertolucci was in the same tournament, he had the best backhand I had ever seen. Fabio Savoldelli was very good as well: he gained the first category but gave up soon, preferring his engineering studies. We all believed he would have easily been part of the Davis Cup team. Such a pity, he was a strong player and a good friend as well.
Your early years as a player deal with the global explosion of WHITE LINE, FILA's tennis clothing line. How did you feel in wearing such revolutionary clothes?
FDA: After the photo shooting for L'Uomo Vogue we started our sport season on court. Everybody was looking at us with amazement and admiration, including the envious conservatives who laughed at us. In the different venues where tournaments took place, hundreds of copies of the magazine were available: it was a huge success, and FILA was the dominant brand in stores. Actually, FILA clothes were extremely comfortable, nice to wear, aesthetically beautiful. It was such a joy to sponsor them!
In the last years you have become a tennis coach. Which is the best advice you'd like to give a young athlete?
FDA: On Il Tennis Italiano magazine I'm currently interviewing many ex-champions who gained major results both from a national and an international point of view. At the end of every chat, everyone's advice for the beginners is to avoid leaving school too early, and to consider that climbing the highest peaks has become more difficult than ever. Few people earn considerable amounts of money and touring around the world is expensive. The first rule is that tennis has to be fun: if a young girl or boy takes it as a job, has mistaken it all. The only sacrifice is to complete one's studies. We all have to remember that at a tournament there is only a single winner: we must not give up on defeats, they can teach us more than victories. Lastly, talking about FILA, it is very important to show up on court with clean, tidy suits, it's a prerogative of great champions: do you remember Borg?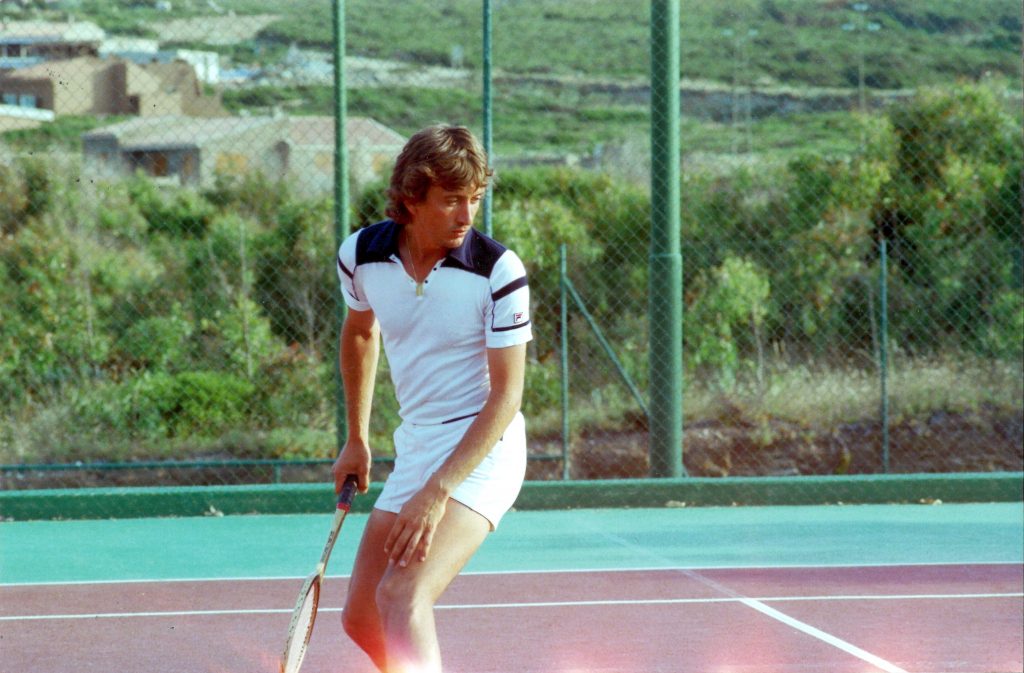 Leave a Reply
Your feedback is valuable for us. Your email will not be published.