Sound On: Jerry Bouthier
Can fashion exist without music? Of course. But there's no doubt that music is able to enrich and empower the storytelling of a dress. For this reason musicians become luxury testimonials, for this reason it's impossible to think about catwalks without proper soundtracks.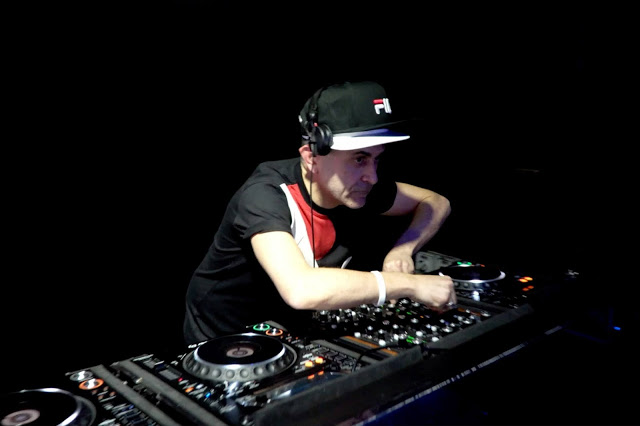 Since its debut at Milano Fashion Week in 2018, FILA has been searching for the best artists to shape the sound of a brand that has been mirroring different eras. It found its perfect interpreter in Jerry Bouthier, French dj who's been working on the coolest events in Europe for a long time. Born in Marseille, Jerry raised in Paris: in the capital, along with his brother Tom, he has been spreading house and rave culture, even finding himself in the setlist of Paris Union Recording, the very first French electro compilation celebrating, among others, the talent of Philippe Cohen Solal and Marc Collin, who would later become worldwide famous as Gotan Project and Nouvelle Vague.
In the early 2000s Jerry moves to London, the city that changed his life radically. Especially when he becomes Resident Dj at BoomBox, crucial event in London nightlife until 2007: even if for a short time, BoomBox is the place to be for whoever aims to express in a loose, open-minded way (including Kate Moss, Sam Taylor-Johnson, Wolfgang Tillmans). Maybe right the showy looks he saw on the floor lead him to get in touch with the fashion universe, and to debut as a sound designer for catwalks.
Jerry's touch is unique: defined by the dj himself 'baleariscopop', it's a psychedelic groove of disco, chic beats, even classical music, that istantly catches the attention of designers. Among the first 'victims' there's Vivienne Westwood, irreverent creator of punk: since then, his rise is unstoppable.
When Fila contacted me to curate the sound of its events I was instantly excited for such opportunity. It's an institution able to suggest timeless sporty-chic images, strong graphic designs, comfortable, easy to wear and above all stylish to create interesting looks – two major assets as far as my menswear is concerned. Also, FILA evokes exciting visions of 1980s New York, when the brand became a must-have in the hip hop scene. Working for fashion has made me so musically open-minded, as such my FILA experience is not different. Every catwalk and event has always been marked by a different mood, different aural experience defining the particular moment, diverse sounds and sensibilities with their codes and secret alchemies to create the perfect atmosphere for the situation.