Courtside: Ray Giubilo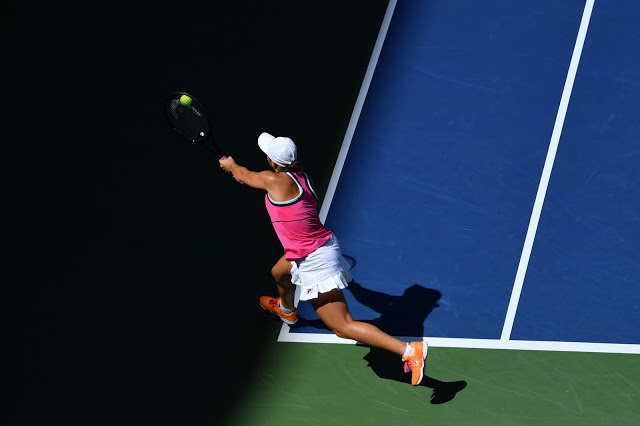 Can I turn on the fan? It's so hot, in here
As we video call Ray Giubilo, he istantly engages us with charming openness. Born in Adelaide, Australia, but living in Italy since his early childhood, Ray debuts as a fashion photographer: however, at the end of the Eighties he has been introduced to the sport scene, emerging as the best tennis press photographer. Plastic poses, expressive faces, light and shadow effects: his shots create a personal visual language which is able to describe such discipline in the most complete way. On the occasion of the World Photography Day, we talk with a great artist, and also launch a new blog column dedicated to interviews.
From studio shootings to dynamic tennis courts: tell us how your career began, Ray.
«I started when I was very young, in the Eighties there has been a real fashion magazines boom. However, at the same time I was much into tennis, a sport I also practiced. In 1989 I met an old friend in Melbourne who worked for Matchball, he gave me a pass for the Australian Open. Since then, the rest is history. I've always tried to mix sport and glamour, paying attention to clothes and gestures: because a slam doesn't always work, but the beauty of a pose remains.»
Your activity (Ray is also Staff Photographer for Il Tennis Italiano, the oldest magazine about this topic, ed.) inevitably led you to meet (and picture) the best FILA looks. In your opinion, which is the added value that the brand gives to the tennis practice?
«I've always loved FILA – its unique style has always been able to evolve, always enhancing the athletes' performances. Think about Adriano Panatta's charme, or Kim Clijsters's fierce. My aim isn't only to identify a specific action, but also to underline an aesthetic detail, such as a flying sneakers surrounded by small pieces of ground and tufts of grass.»
Analog VS digital: the eternal debate.
«Reflex cameras are not evil, of course: it's the natural evolution of technology. However, I think the ease through which we take and share pictures nowadays lead us to think we can all be photographers. The truth is that each of us can shoot a good pic, but being able to shoot a hundred good ones is another story. What I miss of analog photography is dilated times, waits. On a 1998 afternoon I was in Melbourne, shooting from the top of a roof: at a certain moment, at 5:30pm, I saw the long shadow of a tennis player extending on the court – it was the most magical time of the day. I took my pic and brought the film to develop, I had to wait the day after for the final print. I miss that curiosity, the excitement you keep inside of you for hours and hours.»
Which are the most photogenic tournament?
«Paris and Wimbledon are definitely my favorite ones. I would add Roma's Centrale too. The Foro Italico is something unique: it has been able to reinvent itself from a technological point of view, maintaining a classic, charming allure.»
In 2006 David Foster Wallace, the very last innovator of American narrative, published a brief essay in which sports reporting turns into a celebration of tennis, described as a mystical event. Which is your personal definition of this discipline?
«I know about Wallace's book very well – I would also recommend I gesti bianchi by Gianni Clerici. I think that tennis is a noble practice, in which two opponents never touch each other. It's a dynamics through which two persons get to know, sizing each other up for hours just to do a very simple thing: to hit a ball. It's a psychological dimension, a refined game of chess.»