110: From behind the shrine
Through the shrine's glass, the world seems the reflection of a dream.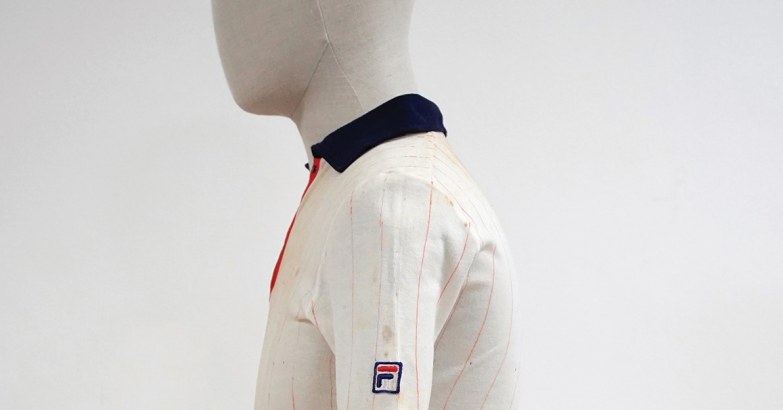 Am I dreaming? In this silence-soaked room, it's a doubt that often comes to me. I observe the faces of the athletes on the walls, their arms holding shiny cups, I tell myself that yes, maybe I am dreaming.
I don't go out of this shelter that often; when it happens, people treat me with gloves. Literally. Skilled hands take care of me, protect me, every single gesture is a shield. I wonder what I did to deserve such attentions. I'm not a vain brocade, I don't know much about silk's haughtiness. But I'm proud of my cotton fibers' purity, I really am. The purity of the water that gave me life and that I can still on the Biellese mountains – small, far dots behind the windows.
One day, once again from the comfort of my shrine, I hear somebody talking about me. I eavesdrop. An expert voice is recounting of my softness coming from strange tubular machineries. Thanks to them, she says, my warmth is able to wrap the human body under layers of fabric. That's extraordinary, I think: I like the idea of safeguarding, I'm a special agent. But that's not all. The expert voice adds that my destiny is not to be hidden under the clothes. Because I am the cloth. Before me, on the playground, athletes were drab, dull. They need me to enter the legend.
I admit it, I like hearing the sound of these words. I may be simple, but this won't stop me from feeling some little healthy pride. To live in a dream, to make someone else dream.
From behind my shrine, the world has the blurred outline of a nice memory.
The parallel, flawless lines look towards victory everyday.