A LIGHT VEIL – 3
One more short story devoted to FILA beach towels that, moving in a gentle way, are able to reveal human emotions.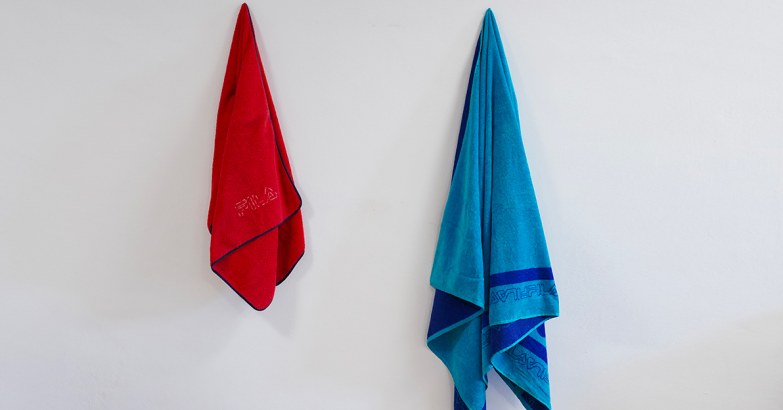 2,40
'Hurry up, Admiral Marta, help me drag the treasure!'
'Sure, Captain Alberto, so the Pirates will never find it!'
After moving the beach towel away, due small pair of hands dig in the sand, under the sun, to create a hollow. Marta, who wears a yellow and fucsia bandana to protect herself from the sunrays, buries the prey fast. Alberto, waving a small shovel in the air, checks if none of the notorious Pirates of Bagno Olimpia from Cesenatico are around. Together, the two kids beat the FILA towel until they create a smooth, uniform surface. It's four pm, it's time for afternoon dives: despite the beach is plenty of people, daddy Davide's voice resonates loud and clear.
'So, isn't it over yet? We all saw where you hid your prrreciousss treasure!' he says connecting his hand to the eye, to create a sort of pirate blindfold. 'No, you rogue! You will never get our doubloons!' Captain Alberto screams, unable to push dad away.
'Ah! Ah! Ah' dad laughs as he takes 2,40 Euros out of the sand 'finally they're in my hands! Now I'm going to buy the entire Island and send the both of you on exile!'.
'Give them back to us! Give them back to us!' Marta shouts.
'Come on, guys, it's four o'clock. Didn't we say we would have used them to buy some ice cream?' Dad's voice is now serious and persuasive.
'No! It's the treasure we found in the Caribbean!' Captain Alberto points out. 'Well, Albi, actually it's so hot we could turn them into ice creams' Admiral Marta's voice reveals a little insecurity.
'C'mon, c'mon, let's go to the bar, guys. If you quit this show, I can promise you that you'll get new doubloons for your treasure chest before the night falls'. As he smells the thrill of a new possible adventure, Captain Alberto grumbles, throws his small shovel away and lets dad take him by the hand: as a whole, the three of them move away towards the bar, framed by an orange sun.
Not far away, the FILA beach towel is wrapped. It's similar to a light veil, that has just seen a treasure come to light.
Back to the articles!
Leave a Reply
Your feedback is valuable for us. Your email will not be published.