Meet the designer: Pierluigi Rolando – 11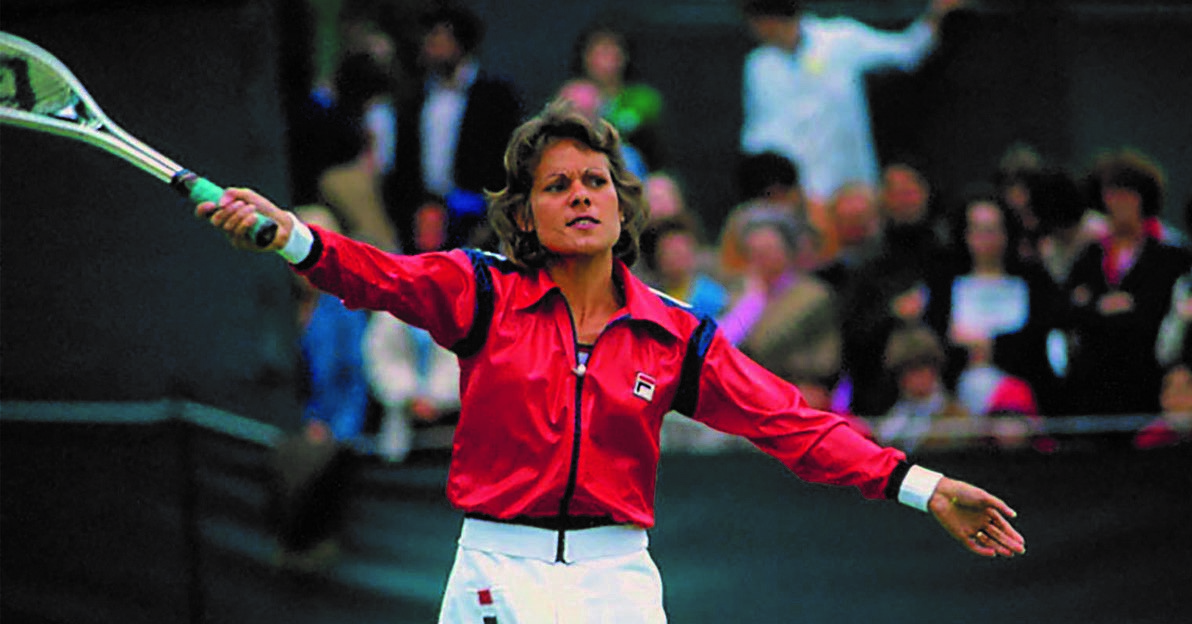 Benché siano trascorsi tre anni dal lancio di WHITE LINE, nel 1977 Pierluigi Rolando continua ad ottenere riconoscimento per le innovazioni stilistiche apportate nel tennis.
Nelle sue memorie lo stilista ricorda per esempio Guillermo Vilas: capelli fluenti e fisico nervino, il tennista argentino si distingue per i look ricchi di inserti colorati, che modellano la silhouette di un atleta ancora oggi ricordato per aver lanciato uno stile. Parole affettuose sono spese per Evonne Goolagong, la campionessa australiana per la quale il designer ideò completi armoniosi, dai colori pastello, dimostrando un'apertura pioneristica verso l'agonismo al femminile.
Il biennio 1977-78 è di grande ispirazione per l'animo cosmopolita dello stilista. In questo periodo, infatti, FILA stipula un accordo con una multinazionale giapponese per l'importazione e la distribuzione internazionale: un precedente importante per una realtà come Biella e un'opportunità per un brand la cui 'F' rossoblu cominciava ad essere sempre più identificativa. Insieme ad Enrico Frachey Rolando visita l'Oriente più volte, constatando l'eleganza di una cultura che sa come valorizzare l'eccellenza italiana.
I look FILA fanno capolino in corner puliti, curati, rispettosi dell'estetica del marchio: c'è una punta di nostalgia nelle parole del designer, che del passato rimpiange non solo le icone, ma anche una certa idea di gusto.
Leave a Reply
Your feedback is valuable for us. Your email will not be published.